Due to the high demand for the B-TM Folding Stock, expect delays in shipping your order. All orders are processed on a first come, first served basis. Credit card/debit card charges may be placed on hold by your bank for up to 30 days.
We thank you in advance while we work to decrease lead time and expidite your order.
Transform your factory 10/22®
With the same classic look as its bigger brother, the
A-TM Folding Stock
, our
B-TM Folding Stock
lets you transform your factory 10/22® into a rifle you'd be proud to share with your "Team".
Recommended for use with Optics or High-Profile Sights.
(RUGER® 10/22® not included)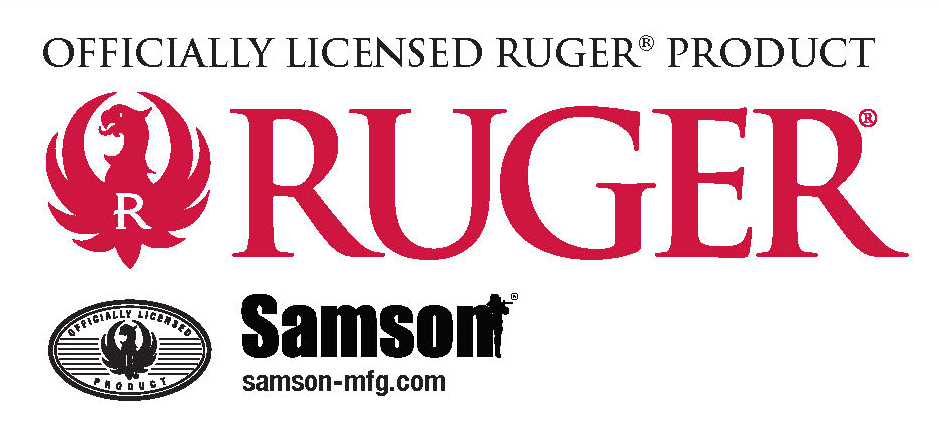 B-TM Installation Instructions:
For answers to frequently asked questions, click on the FAQ tab.
Stainless Steel construction

Walnut stock

Drop in fit
Specifications
(Folding Stock Only):
Length: 17.5"


Weight: 2.244 lbs.


Length: 27.0"


Weight: 2.244 lbs.

RUGER® and 10/22® are trademarks of Sturm, Ruger & Co., Inc. Samson Manufacturing Corp. is a manufacturer of firearms parts and accessories and is not associated with or sponsored by Sturm Ruger.
There are multiple small/minor as well as larger parts that make up the stock. Once put together they are not meant to be taken apart – thus voiding the warranty if taken apart. We have highly trained individuals here that do the assembly, using devices made specifically for this assembly process.
Q: When will my credit card be charged?
A:
A hold may be placed on your card depending on your bank. When we are ready to ship your order, we may need to contact you to get your credit card information in order to process your order.
Q: Is the B-TM folding stock legal in my state?
A:
There are a myriad of firearms laws around our nation, unfortunately. As such, Samson Manufacturing does not provide legal advice to anyone regarding any state's firearms laws. It would be up to you to learn and understand your state's firearm and firearm products laws. We are not in a position to offer any legal advice.
Q: How will the B-TM Stock affect the Classification of my rifle?
A:
Installing this stock on your 10/22® rifle could create a configuration that is illegal in some states. Before purchase or installation, verify with local law enforcement that feature-based restrictions in your state or locale do not prohibit installation. It is the customers responsibility to determine if the addition of the B-TM stock will change the legal status of their rifle in the jurisdiction in which they reside. We make gun parts, not legal determinations. If you live in a freedom-challenged part of the world, please check your federal, state and local ordinances before purchasing.
A:
The B-TM Folding Stock will fit any RUGER® 10/22® with a factory contour barrel. The B-TM Folding Stock will
not
fit the 10/22 Takedown® model.
A:
You can get an B-TM stock in any color you want as long as it is Stainless.
Q: Will it be available for Overseas orders?
A:
Due to pending changes in export regulations, the B-TM may be available without the need for an export license by March 2020. An export license is currently required to ship outside of the US (this means you, Canada). Check our website for additional information as it becomes available.
Customer Ratings & Reviews
Ratings Snapshot
Would recommend this product.
Would recommend this product.
Nothing else compares
Todd
Location: Virginia
Date: July 3, 2020
Just received my B-TM stock. Incredible quality! Finish and materials are unmatched by anything else I have seen. Super sturdy, but not clunky to make it sturdy. Not cheap, but NOT cheap! I have just ordered a second B-TM for my son's 10/22.
Awesome wood, fit and finish!
Craig Campbell
Location: Pittsburgh, PA
Date: June 30, 2020
Received my B-TM stock today Awesome quality wood, fit and finish. Couldn't be happier!
Popular Items
FIREARM PARTS & ACCESSORIES